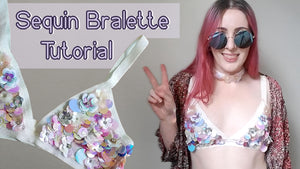 How to Sew a Sequin Rave Bra
Hey everyone! We are back with our second video ever on our youtube channel! Since we are all still stuck under quarantine, we figured why not make a tutorial showing how we sew our magical sparkle rave bras!
This is a really fun project, but takes about 4-5 hours to sew from start to finish. You can grab the exact same base bralette on our website if you want to make your own!
---